HOSA International Leadership Conference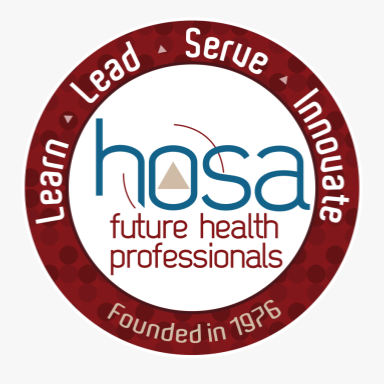 ---
HOSA, is a non-profit, student led organization of Future Health Professions. HOSA's purpose
is to develop leadership and competencies through motivation, awareness and recognition.
On March 16th -18th six students attended the State Leadership Conference which was held
in Charleston S.C.
Alivia Sease and Emily Ulmer competed in a team event called Career Health Display. In this
event they were required to choose a health career and research that career and then create
a display board. The second round of this competition involved giving a five-minute
presentation about the career they chose to a panel of judges. Emily and Alivia chose
Orthodontist as their career.
Reagan Porth and Jalisa Furlow competed in Medical Terminology. This event consisted of an
on-line test and aims to inspire members to learn more about terms common to health
professions and specialties.
Tori-Ann Barnett and Siata Ouattara competed in Medical Spelling. This event provides
members with the opportunity to gain knowledge and skills regarding definitions and
spelling of medical terms. This event consisted of two rounds. Round one was an online
test and round two was a "spelldown" where competitors spelled terms in front of judges.
Both Tori-Ann and Siata made it to round two.
All students were required to take the Healthcare Issues Exam. This exam provides members
with the opportunity to investigate, analyze and apply their knowledge of current health related
issues. This event consists of a multiple choice test and one essay question. This event inspires
students to be proactive and stay informed about current issues in the healthcare field.
Alivia Sease and Emily Ulmer won First place in their competitive event and qualified to
represent Bamberg Ehrhardt High School at the International Leadership Conference
June 22nd – 25th in Nashville Tennessee.