Lower State Volleyball Championship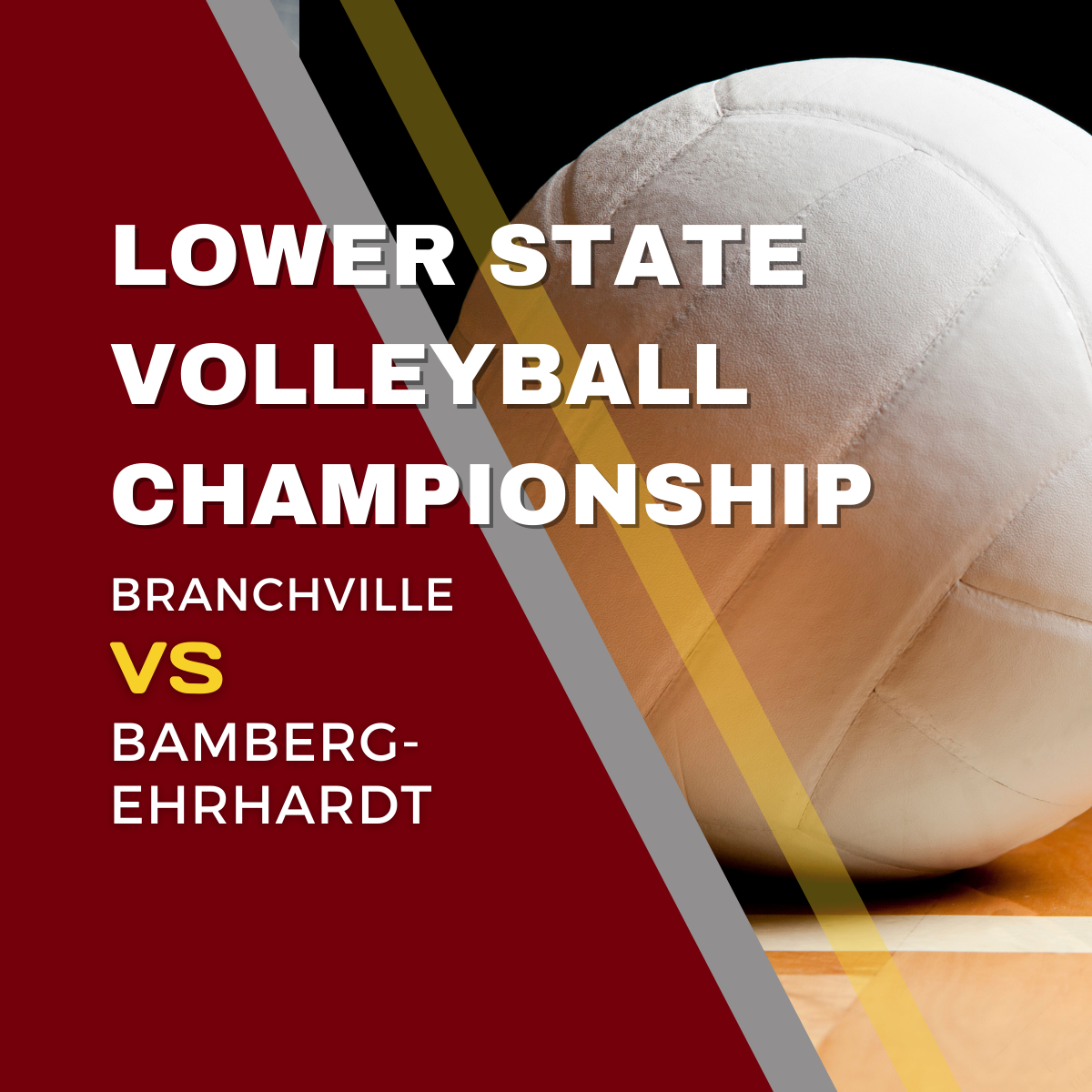 ---
Lower State Volleyball Championship
Monday, November 1st
at 6:00 PM
BRANCHVILLE HIGH SCHOOL GYMNASIUM
1349 Dorange Road, Branchville, SC 29432
Tickets are $8 and only SCHSL digital passes will be accepted.
Purchases must be made online at www.bit.ly/bhs-tickets and
tickets will NOT be sold at the door.

Senior and All-Sport Pass DO NOT include playoff entrance.
Volleyball Fan Guidelines
● Branchville High School will allow 400 fans in the gymnasium for the Lower State Championship.
● Players, coaches, and fans will enter through the far left door to the main lobby and exit the building through the far right door to the main lobby. Please follow all directional signage, social distance marks, and instructions for distancing and hand washing.
● A Clear Bag or No Bag policy is in place.
● Spectators may wear masks if they wish.
● Hand sanitizer will be available entering the gym, at the score table, and in the bathrooms. All players and coaches must bring their own drink or water for the event.
● Bathrooms will have a limited capacity which will be posted outside the bathrooms.
● Visiting students and fans will have designated seating areas in the gym. Students are asked to sit behind their team's bench. These sections are designated.
● The fans will be allowed to enter starting at 5 pm.
● The canteen will be open. No outside food will be allowed.