Masks are again required on all buses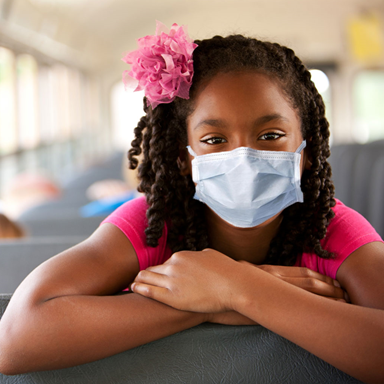 ---
It has become apparent based on COVID-19 data being reported by schools along with increasing levels of the highly transmissible Delta variant in local communities, that more protective measures are needed to lower the risk of virus transmission and keep our school open and operating as safely as possible.
For that reason, SCDE will again enforce the CDC's order requiring the use of face coverings by students and staff on state owned and operated school buses.
This change will be immediately implemented, so students are now required to wear face coverings while on all buses including athletic/activity and special needs buses. Thank you for your compliance and understanding as we strive to keep our students and staff as safe as possible.